13 Mar

Why You Should Be Your Own Bank – Effective Retirement Planning

Financial uncertainty is a paralyzing concept, and we're often unsure where to turn to effectively secure our future. Fortunately, with Private Banking Strategies®, you can increase your wealth in a tax-free environment safely without any market risk.

When becoming your own bank, you can develop a rock-solid, predictable nest egg that never loses value – unlike other traditional retirement accounts that are tied to the market.  Most people haven't discovered the gold mine that is Private Banking Strategies®.

You can enjoy tax free distributions in your retirement that is under your complete control.
Here is what Private Banking Strategies® can do for you:
Guaranteed, predictable growth and retirement income – with no luck, skill, or guesswork required. And you can take those distributions tax free in your retirement, on your own time. There are no penalties for early withdrawals, late withdrawals, or anything else.
No volatility. Your cash value in your account doesn't go backward when the markets tumble. Your principal and growth are locked in and never goes backwards. There is NO market risk.
You're in control. You have control of your money without government penalties or restrictions on how much income you can take or when you can take it.
Tax advantages. You can access your principal and growth with no taxes due, under current tax law. This avoids nasty tax surprises down the road. The rich and political elite have been using these strategies for over 200 years in America – they just didn't tell you about it.
Liquidity. Your cash value can easily and immediately be tapped for any purpose at all, and your policy can continue growing as though you never touched a dime of it.
Fees don't compound against you. Studies show that the fees in traditional retirement plans can consume as much as one-third to one-half of your savings over time. With a properly structured Private Banking Strategy, all fees have already been deducted from the bottom-line numbers – you know exactly what you have every step of the way with no surprises, no values going backwards with market fluctuations, and no hidden fees. You can easily discover your bottom-line numbers when requesting an 8-year analysis.
Income tax-free legacy. Private Banking Strategies® provides a death benefit that is likely to be many times larger than the total amount you've paid into your policy. This passes to your loved ones, heirs or charities income tax-free and without going through probate.If you die prematurely, the death benefit allows your retirement savings strategy to finish funding itself and your spouse or other family members are taken care of. This will not occur with traditional retirement plans.
Peace of mind. Perhaps the best reason of all: You'll know the minimum guaranteed value of your policy on the day you plan to tap into it – and at every point along the way!
Click on the link below to watch a short video summary on why you should dump your 401k: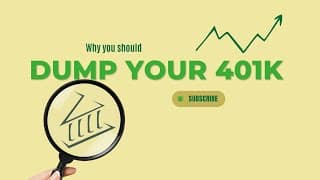 In addition, to learn more about Private Banking Strategies® and why you should Be the Bank and say goodbye to your current 401K, please download,
Podcasts #17, 18:
https://privatebankingstrategies.blubrry.net/2021/11/09/17-why-you-should-dump-your-401k-as-fast-as-possible/
https://privatebankingstrategies.blubrry.net/2021/11/23/18-if-i-dump-my-401k-ira-or-other-government-qualified-plan-where-do-i-place-my-retirement-money-let-us-show-you/
Lastly, request a free copy of our e-book at https://privatebankingstrategies.com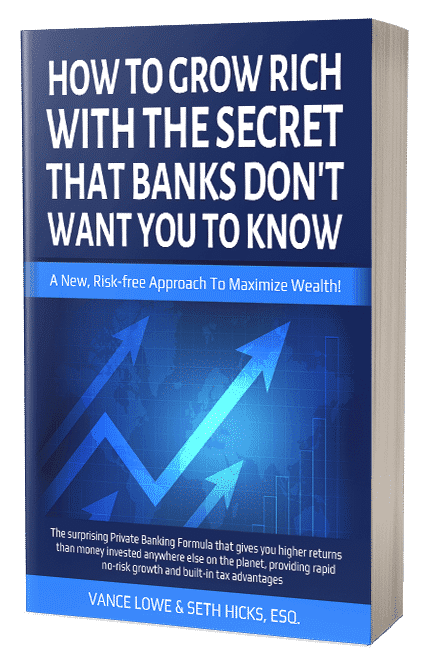 If you are currently using traditional banking systems, please take the initiative today and take control of your financial future!
Click here to learn more: