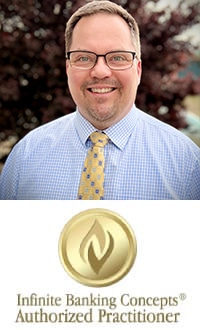 Ryan Heieie
Ryan Heieie is a valuable addition to the Private Banking Strategies® team. He brings a wealth of wisdom to his clientele from decades of operating family-owned businesses, and successfully owning and operating multiple real estate construction and development entities.
Ryan started his first orthodontic dental lab company in 1997 and grew it to become the largest of its kind in the region. He continued the company's scaling, growth, and expansion – ultimately now expanding over numerous states in the southwestern United States.
Ryan understands business ownership, entrepreneurship and real estate in ways that supercharge businesses and investments with Private Banking Strategies®. He has a unique understanding of what business owners and investors need to put Private Banking Strategies® into practice in order to achieve true financial independence and freedom.
Originally born and raised in Canada, you can find Ryan and his family enjoying the outdoors and pristine wilderness areas of the US and Canada. He is an avid fisherman and loves water sports with his wife and two daughters. He is passionate about helping folks protect what they have worked so hard for and build their family legacies.